January 25, 2023
Columbia, South Carolina – At the invitation of Governor Henry McMaster, Chief Executive Officer Chris Garcia and Chief Contracting Officer RADM Allie Leslie (USN-Ret.) attended the Governor's 2023 State of the State address Wednesday evening at the South Carolina state capital. In his remarks, Governor McMaster acknowledged Mr. Garcia and Health Supply US for the company's selection of Greenville, South Carolina as the home of its new nitrile gloves manufacturing facility.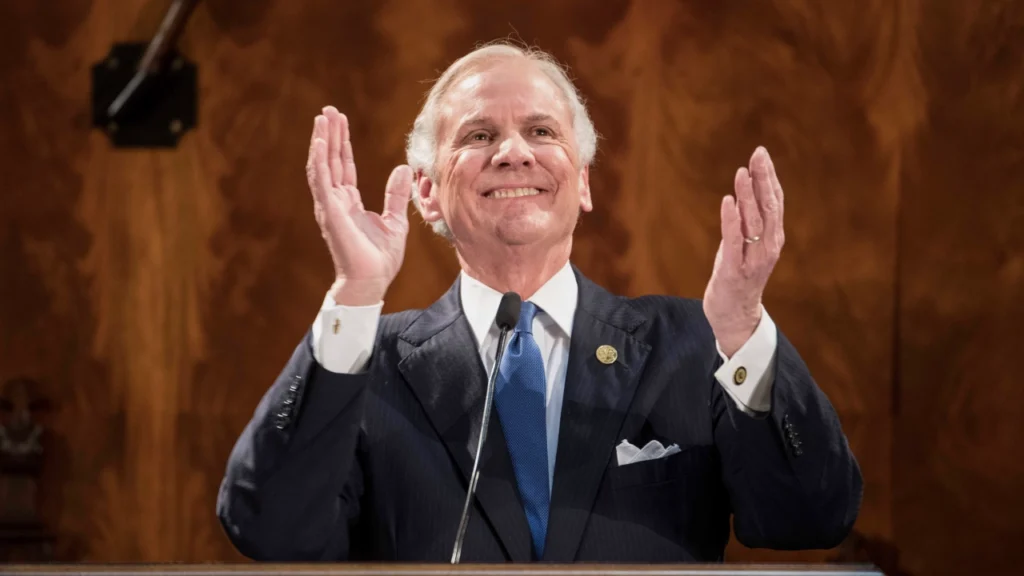 "In Greenville County, Health Supply U.S. is investing $150 million and creating 600 new jobs for a new manufacturing facility that will produce American-made personal protective equipment," Governor McMaster stated in his remarks to lawmakers and honored guests.
"South Carolina is richly blessed with a hardworking and talented people. Our quality of life and cultural heritage, abundant natural resources and prosperous economy make us unique and attractive to all," Governor McMaster noted.
"Health Supply US is honored to help lead the way in reshoring manufacturing of critical medical supplies like nitrile gloves. Investing in America's domestic industrial base is central to our mission and we thank Governor McMaster and the State of South Carolina for their warm hospitality," Health Supply US CEO Chris Garcia said in a statement.
"This truly is a matter of national security. America must be able to provide quality personal protective equipment to our frontline workers when they need it most. Health Supply US has a proven track record of doing just that, when we delivered 8.7 million isolation gowns to the Strategic National Stockpile during the peak of COVID – all 100% Made in America. Adding to that capability, our nitrile gloves facility in Greenville, South Carolina will be capable of supplying 4.3 billion gloves every year to meet the needs of the United States."
The State of South Carolina announced 120 projects in 2022 which will create over 14,000 new jobs with $10.27 billion in new capital investment, led by companies like BMW, Bosch, and Health Supply US.
Following the address, Mr. Garcia and Admiral Leslie joined Governor McMaster, Secretary of Commerce Harry Lightsey, and other members of the cabinet for a briefing at the Governor's Mansion.